She's Humanity's Last Hope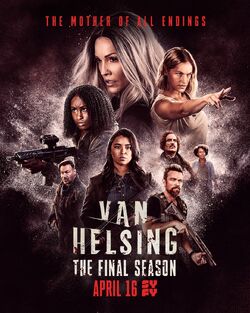 Three years in the future following an event referred to as "The Rising", vampires now dominate the world. Vanessa Van Helsing, great-great-great-grand daughter of vampire hunter Abraham Van Helsing, is resurrected to lead the surviving humans in their struggle against the vampires.
Vanessa is the last hope for survival, as she unknowingly awakens to discover she possesses unique power over them: that she has a unique blood composition that makes her not only immune to vampires, but with the ability to turn a vampire human. With this secret weapon, Vanessa becomes a prime target for the vampires, while trying to save humanity.
Vanessa must now lead mankind against a world controlled by vampires in the post-Rising landscape, and the humans have to learn the importance of working together to ensure their survival.
The fifth and final season of Van Helsing premiered on April 16, 2021, and concluded on June 25, 2021.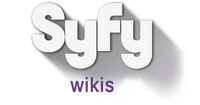 About Us
We're an encyclopedia run and maintained by people just like you! Created by fans, for fans, the Van Helsing Wiki is dedicated to building a comprehensive and informative resource about all things related to Van Helsing